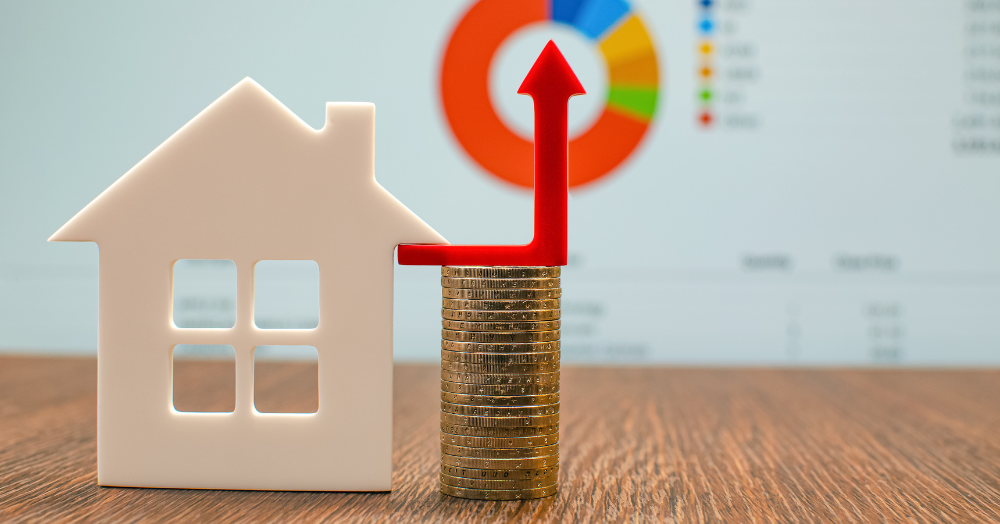 26 Jun

Rental Inflation Continues to Surge: A Challenging Landscape for Renters
By Shaun Sutton - Lettings Manager
As we enter the summer season, the rental market shows no signs of relief from its persistently high inflation rates. For the 15th consecutive month, Zoopla have reported that rental prices have been increasing at double-digit percentages, exacerbating the existing supply and demand imbalance. This trend, coupled with the fact that rental costs have outpaced average earnings for the past 21 months, has created a challenging environment for renters, particularly those with lower incomes. Additionally, emerging evidence suggests that this situation is causing increased stress for many individuals in need of affordable housing.
In this blog post, we delve into the key factors driving rental inflation and its implications for both renters and landlords.
Rental Inflation and Supply/Demand Imbalance:
Historically, the summer season brings with it an upswing in rental demand, which typically increases by up to 40%. Unfortunately, this year is no exception. Despite hopes of a reprieve, the supply and demand imbalance in the rental market persists. The continued surge in rental inflation suggests that the increased demand is not being met adequately by the available supply.
Rental Costs Outpacing Earnings:
Over the past 21 months, rental costs have been rising at a faster pace than average earnings. This alarming trend has resulted in rental costs representing the highest proportion of earnings in a decade. With a significant portion of their income being allocated to rent, individuals and families are finding it increasingly challenging to manage their finances, save for the future, or meet other essential needs.
Struggles for Renters on Lower Incomes:
The growing stress on renters with lower incomes is becoming evident. For those already grappling with financial constraints, the rising rental prices are pushing them further into a precarious position. The lack of affordable housing options exacerbates the problem, leaving individuals and families with limited choices and often forcing them to compromise on quality, location, or size of their rented accommodation.
Impact of Weakness in the Sales Market:
While the rental market faces its challenges, the sales market is experiencing weakness. This situation is expected to support the rental supply in the latter half of the year. As potential buyers face hurdles such as higher mortgage rates, some landlords are choosing to sell their properties. Notably, London and the South East have seen a concentration of landlord sales due to lower rental yields and the requirement for additional equity during refinancing.
Landlords Feeling the Pressure:
Landlords, particularly those with larger loans, are feeling the pinch as higher mortgage rates impact their profitability. Approximately 20-30% of landlords fall into this category, and the increased financial burden may have implications for rental prices in the future. However, it's worth noting that the impact on rental inflation may be partially offset by the surge in landlord sales, which can increase rental supply.
Conclusion:
The rental market continues to be characterized by persistently high inflation rates, marking the 15th consecutive month of double-digit increases. With rental costs outpacing earnings and the proportion of income allocated to rent reaching its highest point in a decade, renters, especially those with lower incomes, are facing mounting financial stress. The weakness in the sales market and the resulting landlord sales may provide some relief by boosting rental supply. However, the overall situation highlights the pressing need for affordable housing solutions and comprehensive measures to address the ongoing challenges faced by renters in an increasingly unbalanced rental market.
In the words of Richard Donnell, the Executive Director of Zoopla, "The cost of renting is at its highest for a decade with emerging signs of stress for some renters, especially those on lower incomes. Boosting rental supply is the key policy lever to support a healthier and more sustainable rented sector." Donnell's statement emphasizes the urgent need for action to address the challenges faced by renters and highlights the significance of increasing rental supply as a crucial step towards creating a more balanced and sustainable rental market.
For a more detailed report, click HERE to access Zoopla's UK Rental Market for June 2023.
If you are a customer or landlord concerned about the current state of the rental sector, we encourage you to get in touch with our Lettings team at 01432 266007 or via email at lettings@cobbamos.com. Our team is well-equipped to provide expert guidance and support in navigating the challenges of the rental market.