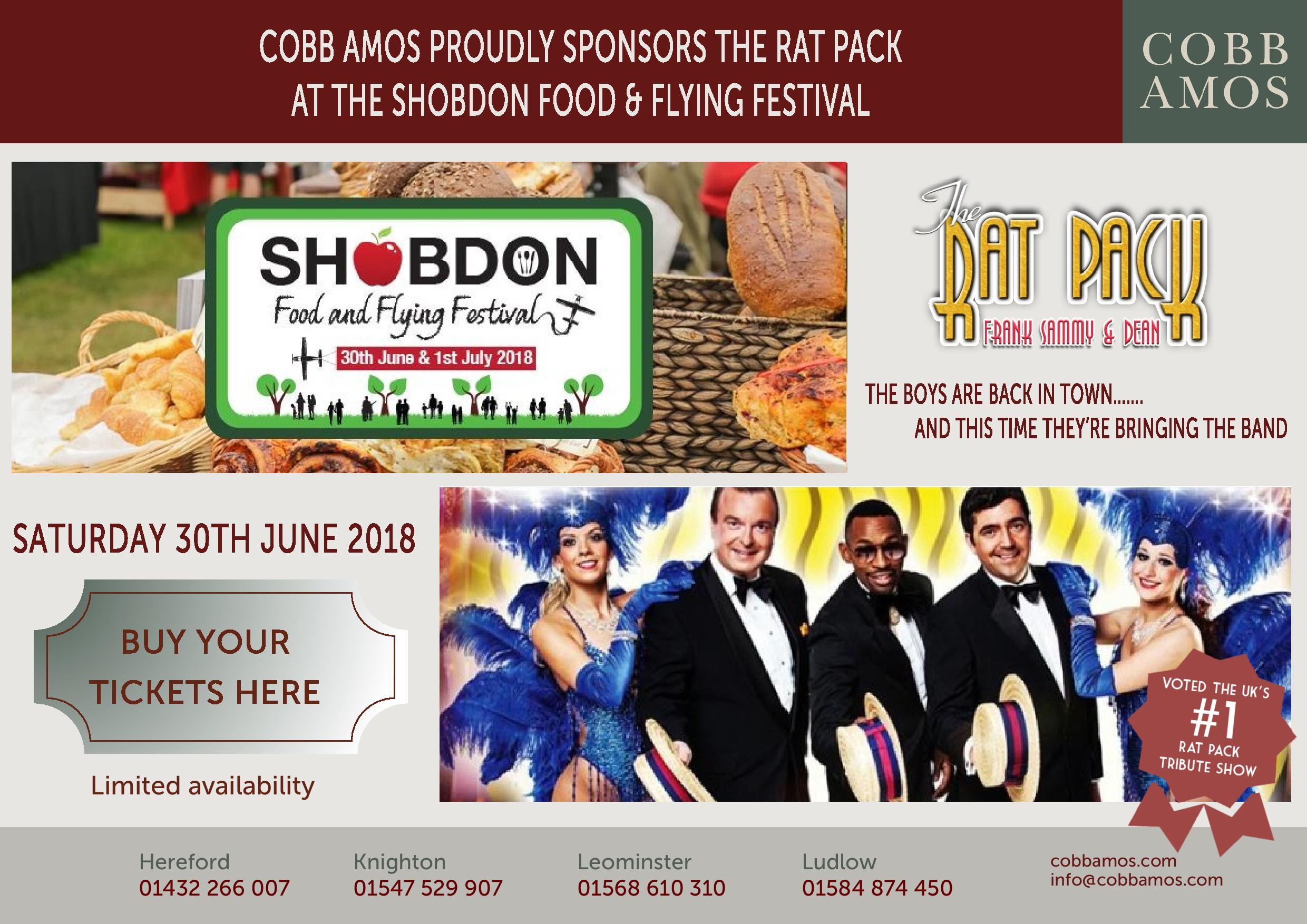 26 Apr

The Rat Pack Returns!
They're back…… and this time they're bringing the whole band!!
Cobb Amos are proudly sponsoring the showpiece event "The Rat Pack Returns" at the Shobdon Food and Flying Festival on 30th June 2018.
Tickets are £10 each and they can be purchased from our Leominster office or email shobdonfoodfestival@gmail.com advising how many tickets you would like to purchase.