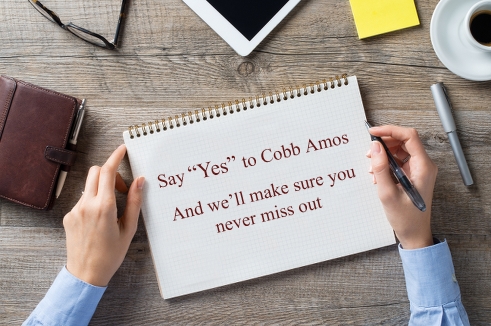 21 May

GDPR Regulations

On 25th May 2018, a new European Union (EU) data protection law, the General Data Protection Regulation (GDPR), takes effect. The GDPR gives individuals in the EU more control over how their data is used and places certain obligations on businesses that process information of those individuals. We are updating our Policy to take into account the new requirements of the GDPR.

In accordance with this we need your permission to continue to send you emails relating to the products and services that you purchase from Martin-Saunders Property Services Ltd (TA Cobb Amos).

It is extremely important that you update your preferences with us, to comply with the new GDPR regulations.
Our Promise to You
When you give us your permission to contact you via email, we promise to keep your details completely secure, we will never sell your personal data to any third party organisations, we will only use it to ensure we deliver a great customer experience to you and your company.
Should you change your mind at a later stage, you can simply opt-out by clicking the unsubscribe link on the footer of any of our emails (see below).
Many thanks for taking the time to read this, and if you have any queries, please do not hesitate to give us a call.
With kindest regards
Stephen Saunders & Theresa Martin-Saunders
Martin-Saunders Property Services Ltd (trading as Cobb Amos)
Directors