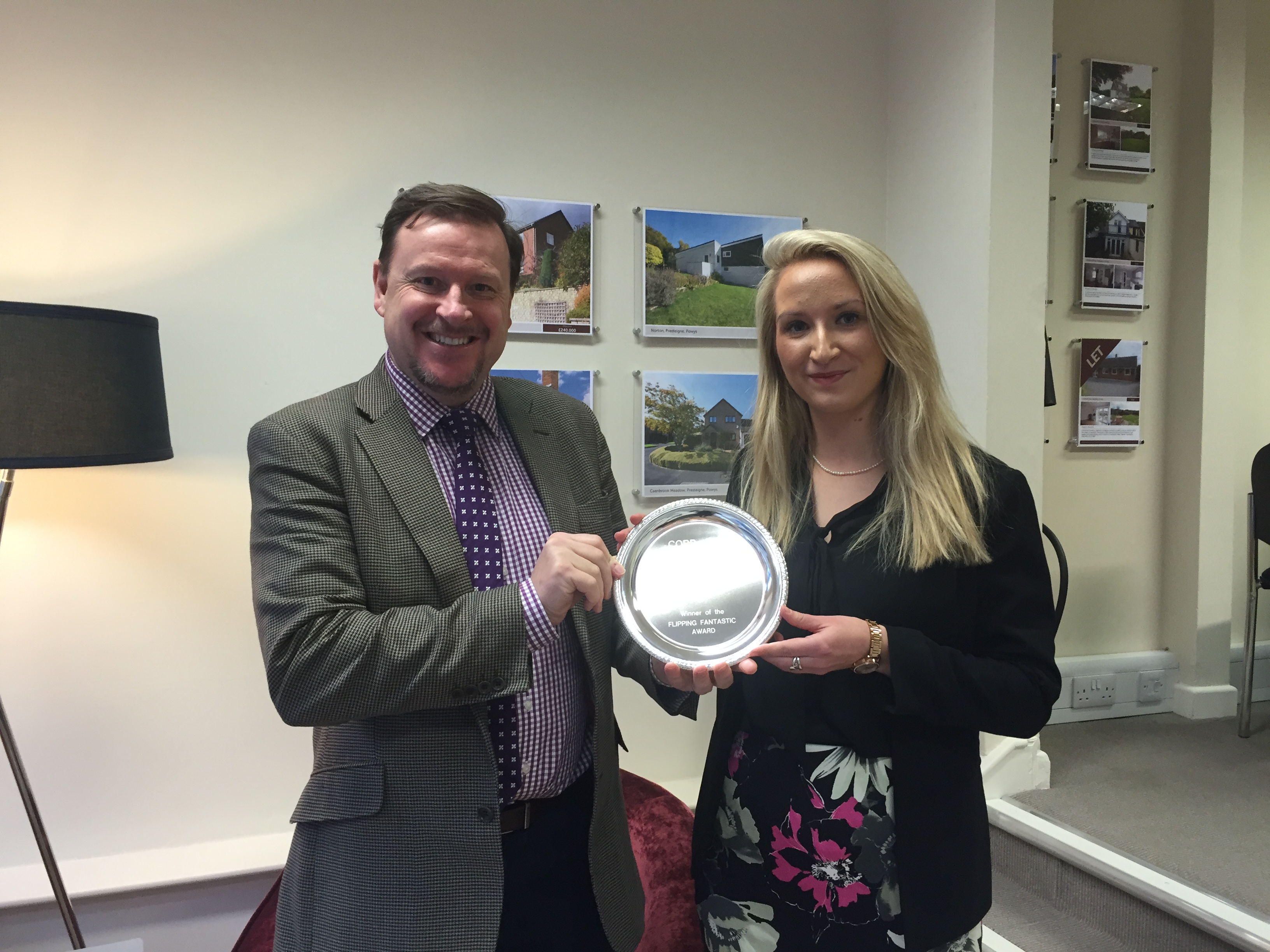 19 Nov

Flipping Fantastic Award October 2015

Congratulations to our Knighton based Sales Negotiator Anna Rogers on winning the Cobb Amos Flipping Fantastic Award for November 2015.

This award is presented monthly to the member of staff who the Directors believe has gone over and above in providing exceptional customer service.

Anna has been in her post as Sales Negotiator less than 6 months, having previously been administrative support for the Knighton Office and we are all delighted with how quickly she has developed.

Well deserved Anna!